Continuing Care Retirement Community (CCRC)
Continuing care retirement communities (CCRC) offer care that spans the spectrum of services needed as seniors age. Part independent living, part assisted living and beyond, these types of communities are able to support independent seniors as well as accommodate changing needs as time goes on.
While all senior living options come at a cost, CCRCs typically require a significantly larger entrance fee, sometimes referred to as a life care endowment, which often starts around $100,000.
Unsure Where To Start? We're Here To Help.
Many families face similar challenges when beginning their search for senior living. At Danbury Senior Living, we understand each individual has a unique journey. Our team is here to walk you through available living options so that you can find the best fit. Reach out to us today to discuss which living option is best for you.
---
There are a lot of different senior living communities out there. You may hear about nursing homes or independent living, but what about options in between? For example, what is assisted living? And, how do these services differ?
As you begin the search for the right community, it's helpful to know what the differences are amongst the various types of senior living options and how they vary from one another.
Independent Living
Independent living is often the right choice for seniors who are self-sufficient and safely able to handle daily tasks on their own. This option allows one to live just as they would on their own but with the many perks of a senior community, which can include:
Daily social events
Household maintenance
Transportation
Meal options
A major advantage of independent living is that it provides freedom from home maintenance and chores. Additionally, many senior living communities also offer à la carte services for independent living residents that can be added onto living packages.
Consider independent living if:
You're ready to hand day-to-day chores and home upkeep to someone else
You would enjoy the company of others and the opportunity to make new friends
You prefer the peace of mind that comes from a community setting with the right level of services and amenities accompanied by employees who genuinely care
You'd benefit from downsizing, consolidating or eliminating bills associated with homeownership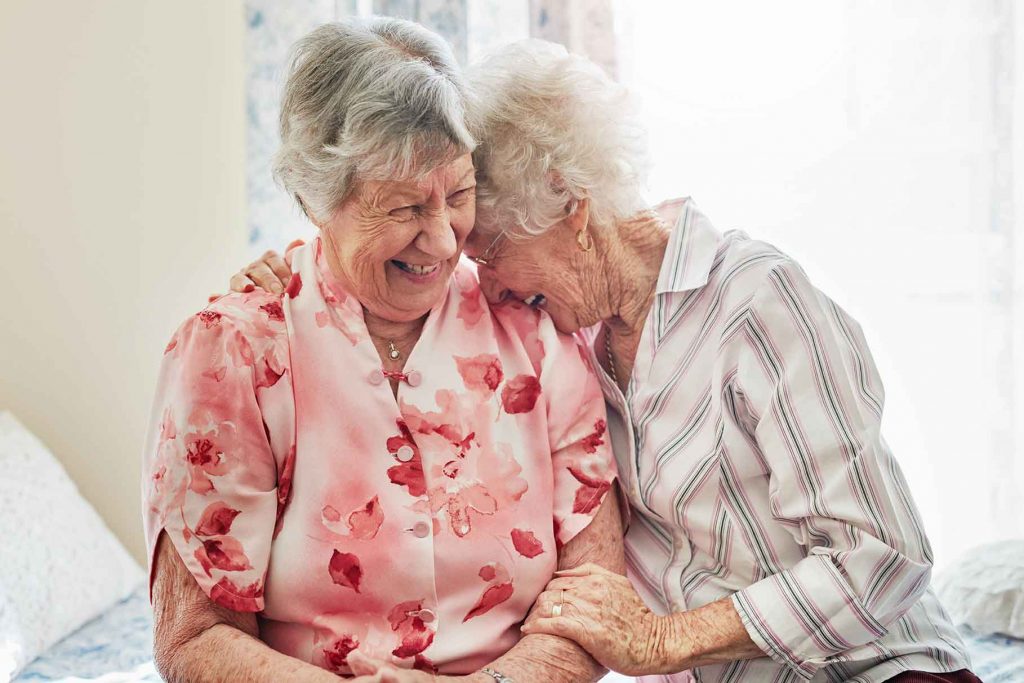 Related: Moving to Independent Living Checklist
Assisted Living
Assisted living is ideal for those who need added support with daily tasks beyond what is available in independent living. This option offers a licensed environment with specially trained staff — allowing residents to live autonomously in a private apartment while receiving on-site support including daily meal service, housekeeping, assistance with medication administration, mobility support, health care coordination and more.
Our Danbury Senior Living communities partner with skilled nursing groups to provide additional support as well as occupational and physical therapy. Assisted living allows licensed specialists to be readily available as they are needed.
Assisted living might be the best fit for your loved one if:
Care needs are becoming too much to be managed at home
The benefits of a licensed setting with professionally trained employees would be a welcome change, especially in an environment where residents are cared for like family
Home maintenance, cooking and cleaning are becoming unmanageable. In assisted living at Independence Village, residents receive three meals per day, daily housekeeping, laundry services and more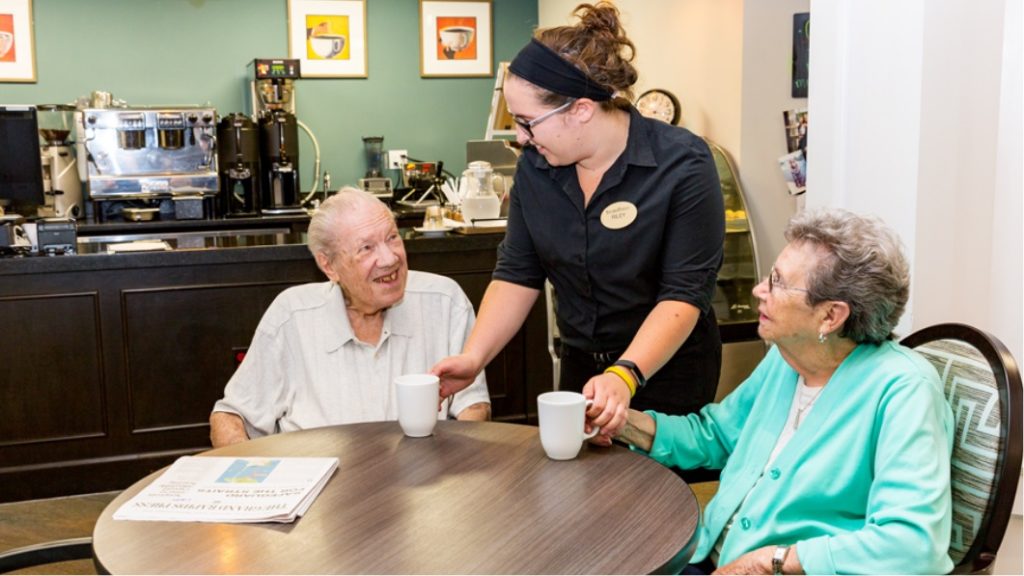 Related: Making the Transition from Independent Living to Assisted Living
Memory Care
If your loved one has a memory impairment such as Alzheimer's or dementia, a memory care community might be a good fit. Many senior living communities offer licensed memory care services with trained staff to support seniors with dementia and other memory impairments.
Memory care communities often feature specialized programming to help residents maintain independence as long as possible while also being equipped to support those in all stages of memory impairment.
Independence Village and StoryPoint communities provide special amenities and services that help memory care residents live as easily as possible. Windows are enlarged to allow more natural light and minimize shadows, handrails are designed to fit those with arthritis, and essential oils are used to help residents maintain daily schedules. For example, citrus essential oil is used to awaken the senses and stimulate appetite.
Memory care communities commonly feature:
24-hour licensed support in all areas of living, wellness, dining and more
Specially trained employees equipped to navigate the effects of memory impairments
Programming designed to challenge and engage those with memory loss
Related: Placing A Parent In Memory Care: When Is The Right Time?
Nursing Home
Nursing homes are similar to assisted living services within a senior living community in that they are equipped to support seniors who need extra help with daily tasks.
It's common to wonder about the differences between nursing homes versus assisted living communities. The main difference is that nursing home residents require full-time monitoring and tend to greater health care needs.
Nursing homes commonly offer a greater level of support, which can include medication administration, helping residents get in and out of bed, providing dressing assistance and more. Often, a nursing home is a beneficial option for seniors who have very limited mobility or who have more complex medical needs and require high-level assistance and monitoring.
Learn more about the differences between nursing homes and assisted living by downloading our guide.
*Adapted from our sister site StoryPoint Group